Audi A7 C7 Exhaust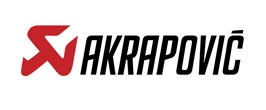 Akrapovic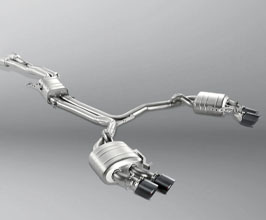 Akrapovic
Evolution Line Exhaust System (Titanium)
The Audi S range of cars features high-performance V8 engines that are a perfect match for the Akrapovic Evolution exhaust systems. Styled and designed in-house by Akrapovic's engineers, the Audi S range of Evolution exhausts include valves that are steered through electric actuators designed to alter their position depending on the vehicle's driving program and the driver's style. They can also be changed in the car's individual program settings. The addition of an Evolution exhaust will increase power and torque levels, while decreasing weight and adding the unique Akrapovic sound. Evolution exhausts give the car a noticeably different character, with a deep sound at lower revs and a sportier note as the revs rise.
---
INCLUDES:
Exhaust rear sections, mid pipes (titanium), tips x4 (carbon fiber)
VEHICLE:
Audi S7 Sportback C7 2010-2017
PART#:
S-AU/TI/6H
DETAILS/PHOTOS:
www.akrapovic.com/..
---

Text Message +1.860.809.0907 for VIP Pricing 24/7