Audi A7 C7 Exhaust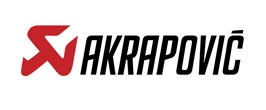 Akrapovic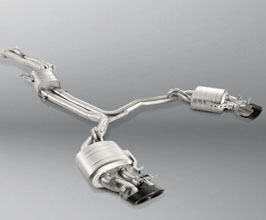 Akrapovic
Evolution Line Exhaust System (Titanium)
Audi's high-performance RS models are an ideal match for the expertly styled and beautifully engineered Akrapovic Evolution exhaust systems. The Evolution gives more power, higher torque, decreases the weight, and delivers an unmistakable Akrapovic sound-which has a deep sound at lower revs and a 'popping' sound as things speed up when the throttle is lifted. This titanium exhaust system has cast collectors and three mufflers, with the central one featuring an x-piece inside, which increase power and improve its sound. The valves of the system are designed to open and close in line with the RS' standard electronics, and the whole system has carbon-fibre tailpipes to show off the exquisite finish of the Akrapovic exhaust.
---
INCLUDES:
Exhaust rear sections, mid pipes (titanium), tips x2 (carbon fiber)
VEHICLE:
Audi RS7 Sportback C7 2010-2017
PART#:
S-AU/TI/4H
DETAILS/PHOTOS:
www.akrapovic.com/..
---

Text Message +1.860.809.0907 for VIP Pricing 24/7