Audi TT MK3 Brake Kits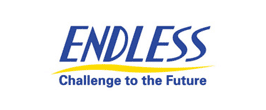 Endless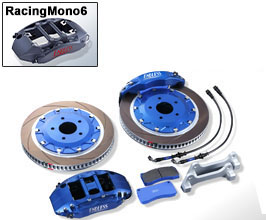 Endless
Brake Caliper Kit - Front Racing MONO6 380mm and Rear 332mm Inch Up Kit
Racing MONO 6 is a monoblock caliper that is forged and molded by the pressure of thousands of tons of "high rigidity" and "lightweight" that the forged monoblock proves. Four years after the conception, one year after the prototype was completed, and by repeatedly putting it into test races and changing the specifications many times, we obtained a lightweight and highly rigid body that was necessary and sufficient to survive the battle. I did. And the processing of the piston cylinder, which has a high degree of difficulty, is cleared by using advanced special technology. The finished body is finished with ultra-hard alumite treatment. It is the crystallization of the technology created by the "endless challenge" of ENDLESS, which continues to stick to forging.
---
INCLUDES:
Front 6POT calipers x2, front 380mm rotors x2, front brake pads x2, front brake lines x2, rear 332mm rotors x2, rear brake pads x2
VEHICLE:
Audi TT RS 2016-2020
PART#:
EEOXTTRSFV
DETAILS/PHOTOS:
www.endless-sport.co.jp/..
---

Text Message +1.860.809.0907 for VIP Pricing 24/7