BMW 3-Series F Brake Lines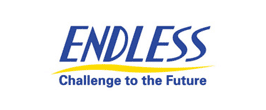 Endless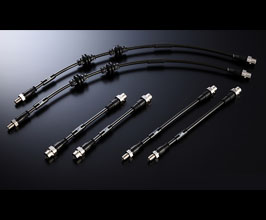 Endless
Swivel Racing Brake Lines (Stainless)
Swivel Racing uses SUS304 stainless steel for the fitting part, which is superior in terms of strength and corrosion resistance. A high-quality brake line that combines high reliability and beautiful appearance. Of course, the pedaling force is transmitted without waste, and the performance aspect that realizes a sharp response is also included. It is also recommended for users who place importance on the durability of the brake line for hard use. The body side socket is rotated by the swivel mechanism, and it is possible to easily handle it when mounting. In addition, since the degree of freedom in handling is maintained, it can also be a countermeasure against brake line breakage due to insufficient line length adjustment. A sleeve made of reinforced rubber is provided at the boundary between the socket part and the line part to prevent breakage of the line from the base of the socket part, which is also a weak point of the brake line.
---
INCLUDES:
Front and rear brake lines (stainless)
VEHICLE:
BMW 335i F30/F31/F34 2013-2020
PART#:
EIB256
DETAILS/PHOTOS:
www.endless-sport.co.jp/..
---

Text Message +1.860.809.0907 for VIP Pricing 24/7