Audi TT MK3 Brake Kits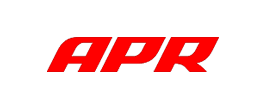 APR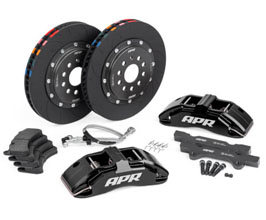 APR
Front Brake Kit - 6POT with 350mm 2-Piece Rotors (Black)
APR's Big Brake Kit Upgrades are ultra-durable, feature-packed solutions specifically tailored to each vehicle. The brakes provide outstanding stopping-power at an affordable price and are targeted towards a wide operating range, such as normal spirited street driving, track days, and HPDE events. All of the systems handily out-brake, out-last, and out-perform many systems on the market with ease. They obliterate massive factory brake systems, such as those found on the Audi RS3. Simply put, few can come close to matching the features and price point we offer with our systems. Whereas most systems on the market either make heavy sacrifices to either look fancy, cut weight, or cut costs, the APR system is designed to simply brake better, last longer, and stand the test of time.
---
INCLUDES:
Front brake calipers - 6POT x2 (black), front brake rotors - 350mm x2, front brake pads - street x2, front caliper brackets x2, front brake lines x2 (stainless)
VEHICLE:
Audi TT RS 2016-2020
PART#:
BRK00018
DETAILS/PHOTOS:
www.goapr.com/..
---

Text Message +1.860.809.0907 for VIP Pricing 24/7