Audi TT MK3 Forced Induction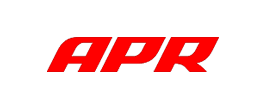 APR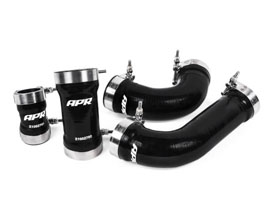 APR
Boost Hoses System
APR's Engineers took a multi-step approach to optimizing the hoses to minimize boost leaks, reduce turbulence and other performance degradations. Four-ply silicone was utilized as it provides the thickness and strength characteristics necessary to support boost levels far beyond the engine's capabilities. A Fluorosilicone internal lining was added to ensure the hoses do not rapidly deteriorate over time when exposed to oil and gasoline from the PCV and EVAP systems. The included stainless-steel Clampco T-bolt clamps prevent the hoses from coming loose under heavy pressure and under high temperatures, silicone adheres to its mating surface, further minimizing leaks and hose slippage. APR's EZ-Flow stepped design creates a smooth airflow path, reducing turbulence over non-stepped designs. Finally, silicone provides better heat resistance over rubber, extending the life of the product and ultimate.
---
INCLUDES:
Turbo outlet hose, throttle body hose, intercooler hoses x2
VEHICLE:
Audi TT 1.8t / 2.0t (Incl TTS / RS) 2016-2020
PART#:
MS100115
DETAILS/PHOTOS:
www.goapr.com/..
---

Text Message +1.860.809.0907 for VIP Pricing 24/7