Audi R8 2 Packages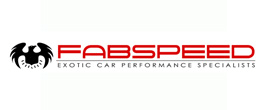 FABSPEED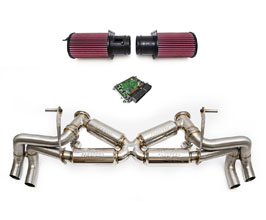 FABSPEED
Valvetronic Performance Package (Stainless)
Fabspeed Motorsport is proud to offer a complete performance package for the V10 R8. We've had ample time with numerous vehicles in house to develop the very best exhaust system and an ECU Tune to extract maximum power out of our hardware - 75 whp at 8,000 rpm to be exact (on V10 model)! Drivability is greatly increased with significant power gains throughout the power band and the sound is utter perfection. With valves closed, the system offers a pleasing upgrade in tone from the factory system, expect NO DRONING.
---
INCLUDES:
X-pipe exhaust system with valvetronic (stainless), BMC air filters x2, ECU tune
VEHICLE:
Audi R8 V10 2016-2018
PART#:
FS.AUD.R817V10.PKGE
DETAILS/PHOTOS:
www.fabspeed.com/..
---

Text Message +1.860.809.0907 for VIP Pricing 24/7