Audi R8 2 Exhaust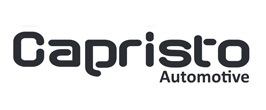 Capristo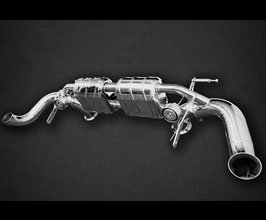 Capristo
Valved Exhaust with Remote (Stainless)
Dyno tested at 632PS (22PS gains from stock power output). 50% Weight Reduction from Stock (16kg vs 32.6kg OEM). The iconic CAPRISTO Valved Exhaust System offers the best of both worlds through its capability to produce an aggressive exhaust note under acceleration, and a more subdued sound for city driving. This feature is possible using vacuum-actuated valve flaps that open and close depending on driving conditions and input from the driver. At lower engine speeds and during cruise operation the valves are closed and produce a deeper exhaust note. At wide-open throttle, the valves open releasing the full symphony of the engine. The exhaust valves are backpressure-controlled and user programmable via the included CES-3 Control Module. The programmable control unit provides 3 modes operated via a remote key fob.
---
INCLUDES:
Exhaust section with valve control (stainless), remote
VEHICLE:
Audi R8 2020-2021
PART#:
02AU00803040
DETAILS/PHOTOS:
www.capristoexhaust.com/..
---

Text Message +1.860.809.0907 for VIP Pricing 24/7