Audi R8 1 Exhaust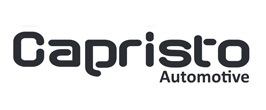 Capristo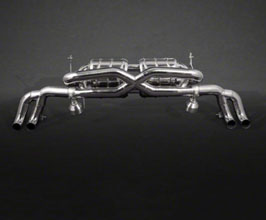 Capristo
Valved X-Pipe Exhaust (Stainless)
The iconic CAPRISTO Valved Exhaust System offers the best of both worlds through its capability to produce an aggressive exhaust note under acceleration, and a more subdued sound for city driving. The Audi R8 (v8) Capristo Exhaust system will provide a 26hp increase to your engine output. This feature is possible using vacuum-actuated valve flaps that open and close depending on driving conditions and input from the driver. At lower engine speeds and during cruise operation the valves are closed and produce a deeper exhaust note. At wide-open throttle, the valves open releasing the full symphony of the engine. The exhaust valves are backpressure-controlled and user programmable via the included CES-3 Control Module. The programmable control unit provides 3 modes operated via a remote key fob.
---
INCLUDES:
X-pipe exhaust section with valve control (stainless)
VEHICLE:
Audi R8 V8 2006-2012
PART#:
02AU00803008
DETAILS/PHOTOS:
www.capristoexhaust.com/..
---

Text Message +1.860.809.0907 for VIP Pricing 24/7