Audi A7 C7 Intake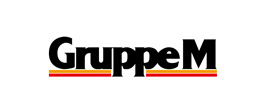 Gruppe M
Gruppe M
Ram Air Intake System (Carbon Fiber)
The large capacity filter case was designed to make use of engine room capacity to the maximum. The opening of the case was extended to the maximum, and inhalation resistance was dropped to the limit. As a result, inhalation volume up was achieved. Furthermore, the running wind from the front is directly inhaled in large air introduction duct which is attached to the grill back part. Real run test were repeated. As a result, improvement of power and torque in whole area from low-speed rotation to high-speed rotation was observed. In particular, revolutions rise at high rotation from medium rotation is outstanding. All of it are made of real carbon of domestic production. You will be satisfied with the feeling of presence in the engine room and also powerful air intake sound when you open the bonnet.
---
INCLUDES:
Air box system (carbon fiber), air filter x1
VEHICLE:
Audi A7 C7 3.0L Quattro 2011-2018
PART#:
FRI-0208
DETAILS/PHOTOS:
www.jp.gruppemdirect.com/..
---

Text Message +1.860.809.0907 for VIP Pricing 24/7