Audi A5 B8 Pulley Kits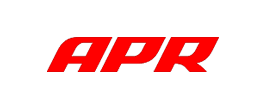 APR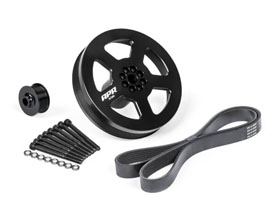 APR
Supercharger Drive and Crank Pulley Set - Press On
Upgrading both the supercharger drive and crank pulleys results in the factory supercharger spinning about 26.4% faster than stock. This speed was chosen after extensive engine and chassis dyno testing with various pulley sizes and supercharger speeds. The result is an even higher horsepower and torque gain across the entire RPM range. However, at the airflow levels achieved with a dual pulley setup, maximum power is severely restricted by the factory throttle body unit. The APR Ultracharger Throttle Body Upgrade is necessary to take full advantage of the dual pulley configuration, and is available in platform specific variations for the B8/B8.5 S5.
---
INCLUDES:
Supercharger drive pulley, crank pulley, belt
VEHICLE:
Audi S5 3.0L TFSI B8 2013-2015
PART#:
MS100184
DETAILS/PHOTOS:
www.goapr.com/..
---

Text Message +1.860.809.0907 for VIP Pricing 24/7