BMW 3-Series F Brake Rotors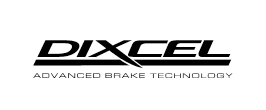 DIXCEL
DIXCEL
FP Type Heat-Treated High-Carbon Plain Disc Rotors - Front
Carbon content increased by 20% compared to conventional FC materials. Carbon particles entwined like a mesh strengthen the bonds between molecules! Achieves stable strength even after repeated expansion and contraction due to Dixel's unique heat treatment process. Pro spec model with significantly improved strain resistance and crack resistance. The flexible surface hardness improves the bite of the pad. Excellent compatibility with various pads! Brake squeal is also suppressed due to excellent damping characteristics. Excellent rust prevention effect due to special heat resistant coating.
---
INCLUDES:
Front brake rotors x2
VEHICLE:
BMW 340i / 330i / 328i / 320i / 318i with 370mm M Brakes 2012-2019
PART#:
1218225_FP
DETAILS/PHOTOS:
www.dixcel.co.jp/..
---

Text Message +1.860.809.0907 for VIP Pricing 24/7